Commercial Plumbing Services
Mandurah's commercial plumbers have the expertise and skills to assist you and your business with your next plumbing project we can help you complete your development on time and within your set budget. Whatever your organisations requirements are be rest assured we can provide your establishment with a expert team of Plumbers | Gas / hot water staff offering only the best solutions. Our friendly crew have worked on many major local commercial and industrial projects from schools and hospitals through to building developments, warehouses and retail zones in your area.
We fully understand that your company needs to be kept up and running smoothly while the plumbing service is being carried out. Our plumbers are trained with all the latest and best techniques (you have to keep up to date with all the industry standards) so you can be rest assured we are the plumbing company to choose.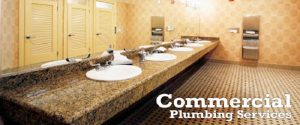 Choose Mandurah's best commercial Plumber service!
Working with all the leading West Australian developers, builders and property managers – we strive to always work to the highest possible standards and provide high quality workmanship whilst always keeping in mind the Australian on site regulations and workplace safety procedures – for your own staff and ours. Safety comes first – every time!
Our professional team of unique individuals  focus on providing expert solutions for the industrial sector. We have a wealth of knowledge in our field of expertise and that what sets us apart from the rest. Our plumber will always go that extra mile for all our clients – we are also able to handle any job, no matter what the size; as we say- no job too big or too small.
COMMERCIAL SECTOR & INDUSTRIAL ESTABLISHMENTS SPECIALISTS
To arrange a obligation free quotation or to make a booking – simply call us on our hotline, or you can alternatively email or message us with the reliant details and we will be in touch with you as soon as we can.