Plumbing Services
Plumbers Mandurah offer a complete range of gas and hot water solutions. We believe we can handle almost all plumbing jobs (and more) We have the staff – and the experience to successfully complete a range of tasks. From a install to repair, we are the local company to choose. Located in the Peel region of Western Australia, but offering our services to all surrounding suburbs in the south west zone.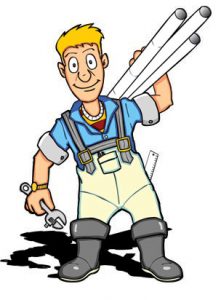 We are available any time of need – offering urgent and emergency services. We are aware that the unexpected can happen (we know especially in our industry) that is why we make our business available and ready to go. Our work vans are fully prepared and stocked up with the necessary tools and equipment on board so we are ready for any situation or job that may arise.
Affordable & Reliable Plumber
Just to name a few of the main services we are booked in for-
Burst Pipes
Blocked Drains
Home Plumbing
Install
Repairs
Business | Office | Industrial
Gas and Hot Water
Plus more – we can handle just about any job, whilst keeping being dependable and keeping our pricing affordable. What more can you ask for? You can also find our business reviews online, we have a great reputation we want to upkeep. We love the fact we are a recommended and repeatable local company.
Our plumbers are not happy unless you are – we go that extra mile for all of our clients.
We believe our plumbing services are some of the best around. What makes us stand our from the rest is our reliability and dependability, whilst keeping our pricing affordable, it makes using our organisation a easy choice. We are a company you would recommend to a friend (and family) and that is how we like to operate. We have great customer service and try our best to always please out customers.
So whether it is a small leak – or a full scale industrial install job, we are your local plumber to choose. We can offer free quotes on site or can offer general advise or pricing over the phone. No matter what the job is, we are willing to help.
Call us on (08) 6365 2267 or alternatively email info@plumbersmandurah.net.au